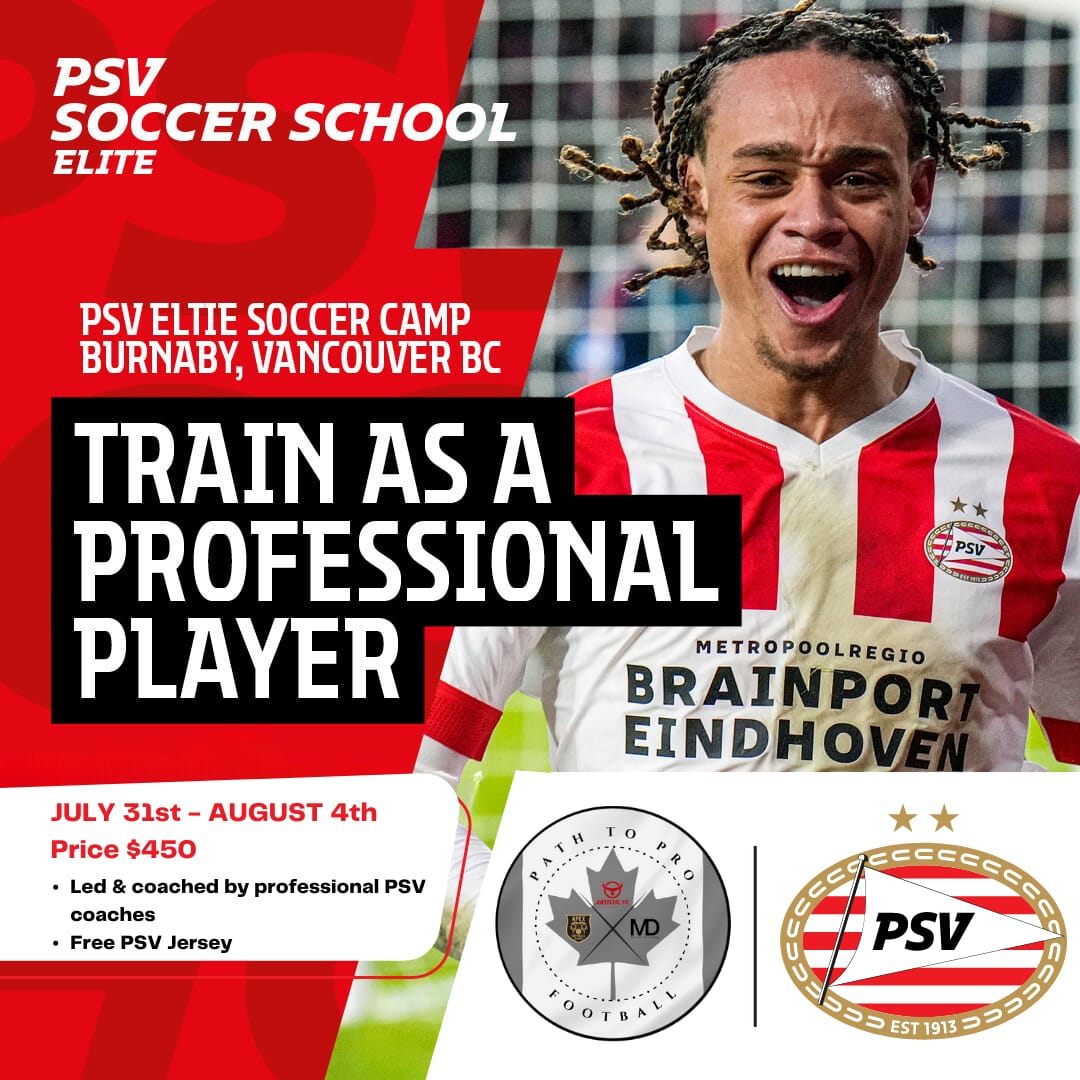 Do you want the chance to be selected to train & play at 1 of the biggest clubs in Holland?
We welcome you to our first ever PSV EINDHOVEN summer camp.
Join us this summer for an unforgettable experience at the PSV Elite Soccer Camp.
Train like a pro under the guidance of professional PSV coaches and scouts to take your skills to the next level. Our partnership with PSV Eindhoven Football Club ensures top-notch training programs and exposure that will help you reach your goals and dreams. Don't miss out on this opportunity to train with one of the biggest clubs in Holland/Europe and take the first step to realizing your Footballing dreams.